What kind of princess are you? Are you the sweet girly type, the athletic warrior type or maybe the mermaid type. Every Disney princess has a unique personality and goes on amazing adventures. When you're inside a Disney park, you can't help but snap hundreds on pictures of all the princess characters, castles and rides. To document all those memories, Kelly's got a new set of Princess Sentimental sayings. These are perfect as stand alone titles or as captions under a photo.

PRINCESS SENTIMENTAL
Also new today is a second set of Collage Crazy templates. This set features several large photo blocks to serve as a central focus. Just image a huge photo of Cinderella's castle in one of those photo blocks or even a photo of your daughter hugging Cinderella. Just perfect!
COLLAGE CRAZY VOL2
These new packs are priced at 25% off inside the
Kellybell Designs Store
. While you are there, make sure you check out the other template packs and pocket accessories.
These templates are so fun to scrap with. Especially when you add in lots of princess photos. Here's a page that I made. Can I just tell you how much I love how this page turned out?!? I took this random picture while we were waiting in line to meet Elsa and Anna...and a guy ahead of me had posed with Elsa. Sounded like he was going to photoshop snowflakes into his photos...so I snapped away...and it totally worked! Hope you got a bit of inspiration! :)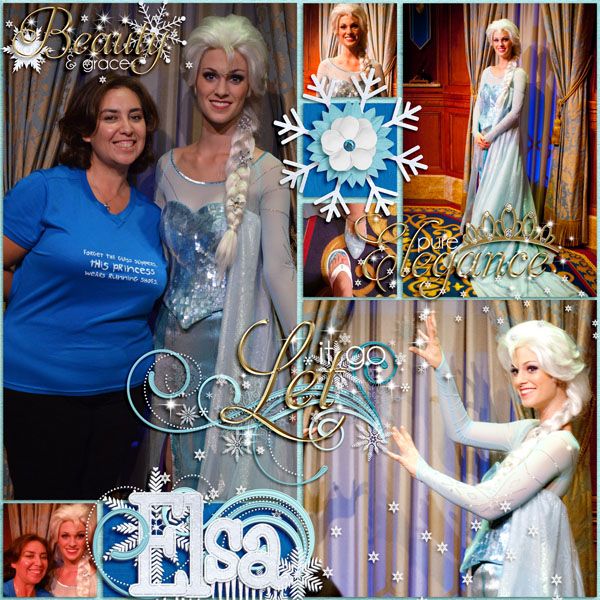 Are you ready for a few freebies? Kelly's Creative Team comes up with some great ones.
I was also able to create some PL cards for you. Hope you like them and can use them.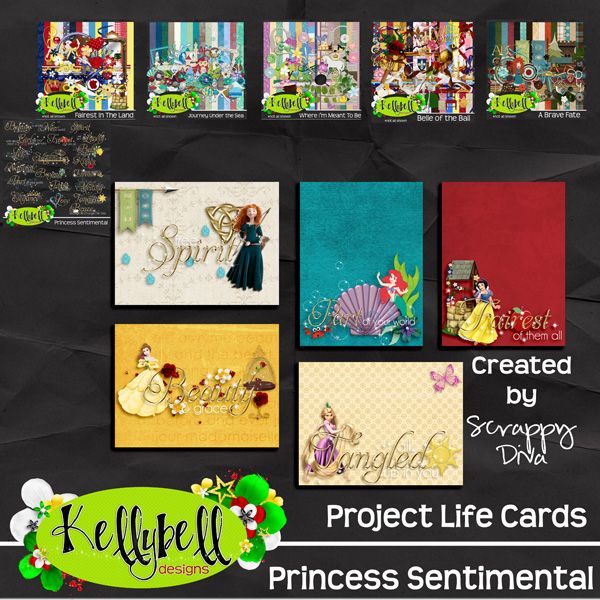 Download Link
Here's where you can find 2 more freebie gifts. Have a great weekend.
Charlene -
http://www.thefreckledshamrock.blogspot.com/
Jennifer -
http://ibrakeforthemouse.blogspot.com/