Who are your favorite mischievous chipmunks? Chip and Dale of course! Kelly brings us Just Chip and Dale this week for all of the fun pictures you have of this delightful duo! This woodsy kit will be great for all kinds of layouts, plus there is a pocket pack, page starters, tags and flairs, word art, journal cards and a great new set of templates.
Inside this fabulous kit you will find papers in plaid, stripes, chevron and wood grain. Unique elements include chipmunks, an autograph book, signatures, nuts, leaves, hearts, arrows, stars, a camera, flowers, ribbons, and much more. There are also alphas in 3 different colors.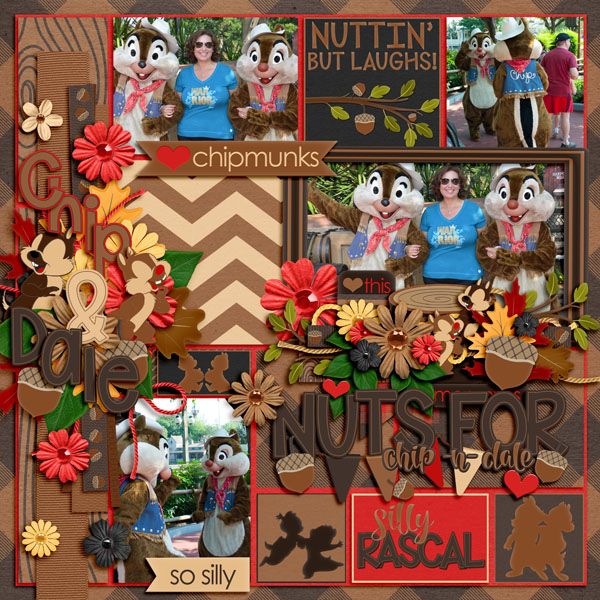 Now how about some cute freebies to coordinate with Just Chip & Dale? I loved creating the word art cluster that I wanted to share it with you!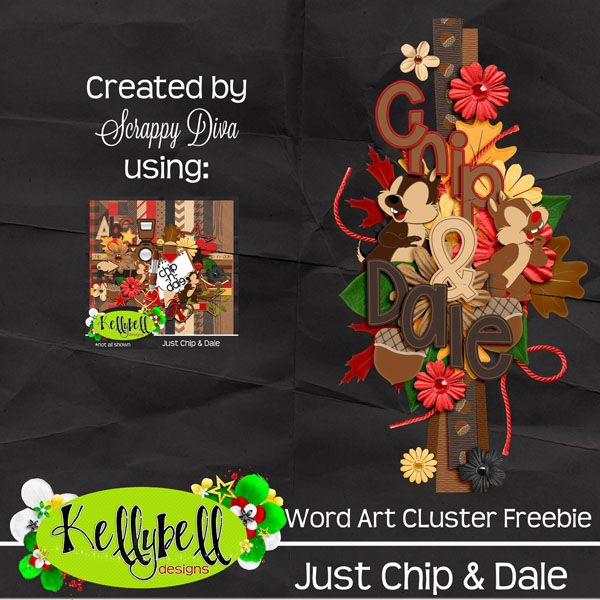 Click image to download or
HERE
You can also find two more at
Charlene's blog
and
Linda P.'s blog
.
Have a great weekend and happy scrapping!