Time to break out the decorations and holiday lighting to celebrate that wonderful time of year. It's such a blast to decorate the house, put up lights around your house, and place the angel or star on your Christmas tree. And Disney knows how to throw a great holiday party - have you ever been to Mickey's Very Merry Christmas Party? It's fun to grab some hot chocolate and cookies and walk around looking at all the decorations. December is such a neat time of year. Today's new collection was inspired by all the red and green holiday spirit.
This holiday kit is filled with 15 papers in festive red and green along with pretty pinks and blues. There's some adorable elements including a Santa hat, 2 nutcrackers, snow capped lamp post, 2 snowmen, candy canes, sleigh, candies, ribbons, wreath, snowflakes, ornaments, Santa belt, Christmas trees, flowers, presents, pine branches, lights, stitching and much more.
The coordinating premade packs of word art, page starters and paper stacks are brightly colored and so fun! Don't forget to pick up these too.
This new collection can be found at
www.KellybellDesigns.com
and will be priced at 25% off this weekend only. So go browse around Kelly's store and see what looks good to add to your shopping cart.
This collection is fabulous for scrapping all your holiday photos decorating the tree, meeting Santa, making cookies or decorating the house. Here's a page that I made.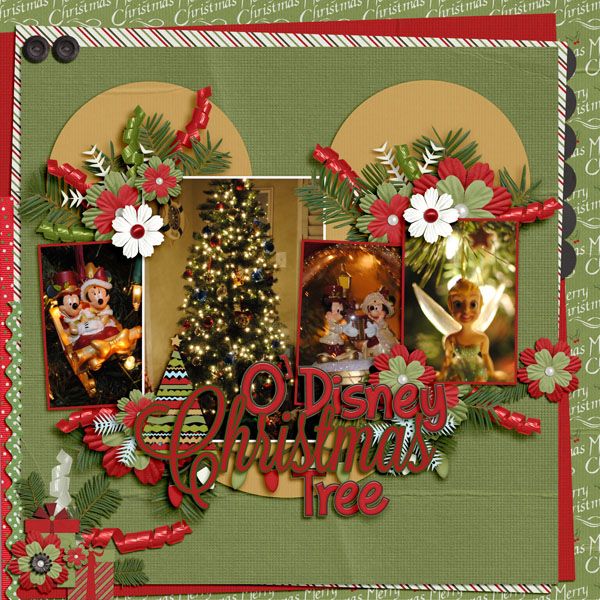 And don't forget your Christmas surprise. I have a word art freebie just for you!
There are 2 more'Holly & Jolly' freebies that can be found at
Jennifer's Blog
and
Kelly's Blog
. Have fun collecting them and leave the gals some love along the way. Have a fabulous holiday!
Jessica